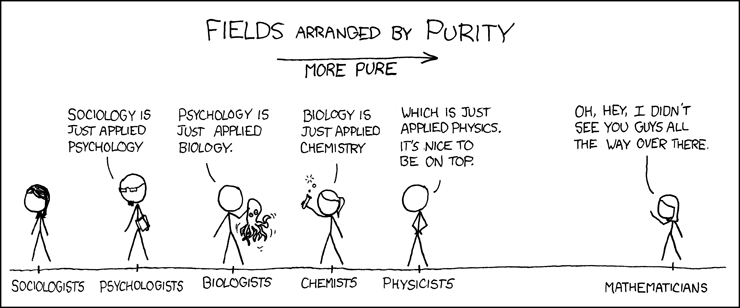 I must freely admit that I haven't studied much philosophy, so I'm treading dark waters here. Even when I do study the field, very little sticks. I mean, I'm pretty sure I've read some Kant and Nietzsche, and I know I've read some Plato, but I can't ever seem to recall much more than buzzwords like "Plato's forms" or phrases like "God is dead."
I think my disinterest stems from a perceived lack of utility on the part of philosophy and a deep-seated skepticism of the endeavor as a whole.
It seems to me that Philosophy is a top-down examination of reality wherein philosophers often make large assumptions about complex things like humanity and morality then work backward toward the individual. Worse, the creative process seems individualistic and static so that, instead of building upon one another, the end result is a collection of disparate accounts of reality sprung forth from only one or two minds. I suppose that's a fine approach so long as you regard your conclusions with profound skepticism.
Science, on the other hand, seems to me to be a communal, bottom-to-top examination of reality that, in it's purest form, is observational and experimental and makes only the smallest of assumptions (striving always to make none). I think this is the path to enlightenment. If you really want to gain a profound understanding of reality and the mind, start with physics, chemistry, biology and neurology. Start from the very bottom, from the very basics, and draw me a line straight up to your high-minded ideas about the nature of things. Spare me your metaphysical babble and help me follow a path from the simple and incontrovertible facts upward toward the divine.