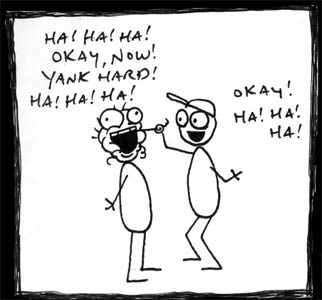 And I'm floating on liquid pain killers! Actually, they make me sleepy.
So far, aside from bleeding all day and occasional shocks of pain, the whole affair has been a breeze (knock on wood). I've got my fingers crossed that no complications will develop.
Sedation was great. One moment I'm nervous as all hell, the next moment I'm being wheeled out to the car, teeth removed. There is magic in this world. True and unadulterated magic.
We call it science.